This Week in Movie News: Ryan Gosling to Play a Stuntman Again, Tiffany Haddish Meets Nicolas Cage and More
Fri, 25 Sep 2020 19:00:37 GMT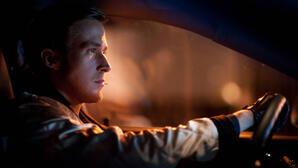 Need a quick recap of the past week in movie news? Here are the highlights: Ryan Gosling pulls a stunt drama: Two-time Oscar-nominated actor Ryan Gosling has played a stunt performer in the movies Drive and The Place Beyond the Pines. Third time will be the charm, though, as Deadline reports he'll play a stuntman for an as-yet-untitled drama for stuntman-turned-director David Leitch and Fast & Furious Presents: Hobbs & Shaw writer Drew...
Watch Exclusive 'Kajillionaire' Clip: By Friday
Fri, 25 Sep 2020 17:00:00 GMT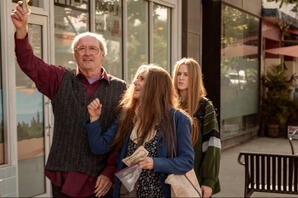 Evan Rachel Wood stars in the lighthearted comedy Kajillionaire as a young woman named Old Dolio by her loving parents, Robert and Theresa (Richard Jenkins and Debra Winger), in honor of an old associate. The scheming trio have gotten through life by relying on scattered criminal schemes, but everything turns topsy-turvy when they meet Melanie (Gina Rodriguez), who may have a few schemes of her own up her sleeve. We get a good sense of the family's spendthrift dynamic, as well as the...
Watch Exclusive 'Save Yourselves!' Clip: Off The Grid
Wed, 23 Sep 2020 16:00:00 GMT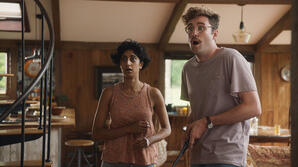 In Save Yourselves!, a busy Brooklyn couple decides to take a week to disconnect from the outside world and reconnect with each other. And, wouldn't you know it? That's the same week aliens arrive to take over the planet. In this scene, Su and Jack make their way out of town, oblivious to those strange objects streaking through the sky. The apocalyptic comedy made a splash at Sundance this year, and it's heading to theaters on October 2. Watch the clip, then get your...
What to Watch on FandangoNOW: 'Dogs Don't Wear Pants,' Keira Knightley in 'Misbehaviour,' and More
Tue, 22 Sep 2020 22:47:10 GMT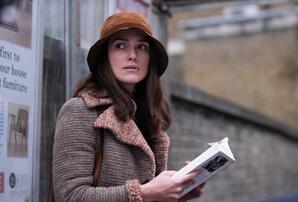 Want to know what's coming soon to digital and what to watch right now on FandangoNOW? Here is your weekly guide to the latest releases: What are the latest new releases to watch right now? J.P. Valkeapää's intense and darkly comedic festival favorite Dogs Don't Wear Pants is now available digitally, for rental or purchase. The award-winning Finnish film, which was named Best Picture at Austin's Fantastic Fest in 2019, follows a widower whose...
Staff Picks: Midnight Movies
Mon, 21 Sep 2020 20:15:27 GMT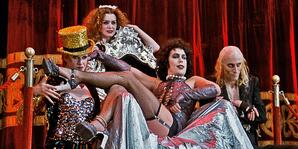 With The Rocky Horror Picture Show celebrating its 45-year anniversary this week, we decided to put together a list of some of our favorite midnight movies. What's a midnight movie? It's more than just a movie you watch at midnight. Indeed, there are two approaches to labeling a midnight release. The first, and most common, is that it's a film that was initially a box office bomb and failed to receive notice from audiences and critics alike but did find a second life through...
This Week in Movie News: Madonna to Direct Madonna Biopic, Jonathan Majors Joins 'Ant-Man 3' and More
Fri, 18 Sep 2020 18:02:41 GMT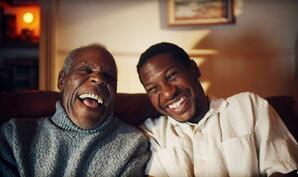 Need a quick recap of the past week in movie news? Here are the highlights: Who's that director: Madonna continues to make bold moves in her career as her latest endeavor will be to co-write and direct her own biopic. The music icon and W.E. helmer shared the news that she is working with Oscar-winning screenwriter Diablo Cody, Oscar-nominated producer Amy Pascal and Universal Pictures to "share the roller coaster ride of my life with my voice and...
The Best Movies We Watched at the 2020 Toronto International Film Festival
Fri, 18 Sep 2020 17:03:21 GMT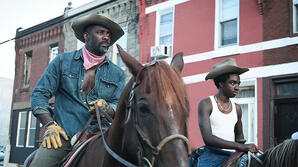 This year's Toronto International Film Festival was really one for the history books. With all of the films being available to watch virtually, this was the first time we've ever covered a film festival from our living room couch. But just because it was a virtual festival doesn't at all mean it wasn't valuable and, ultimately, memorable. Here's a little bit more on just how memorable the virtual 2020 TIFF was. Even though the festival was a virtual one this...
Watch Exclusive 'Antebellum' Clip: We Are the Future
Fri, 18 Sep 2020 16:00:00 GMT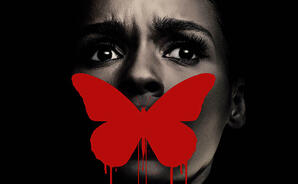 As the frightening new thriller Antebellum begins, Veronica Henley (Janelle Monáe) is looking forward to a bright future. She has found great happiness, surrounded by a beloved family and supportive friends. She is also enjoying a successful career as an acclaimed author. Suddenly, though, Veronica finds herself trapped in a living nightmare that smacks of old, repressive horrors, forcing her to confront a past that she thought was gone forever. Can she possibly escape her horrifying new...
Why A Virtual Film Festival Is A Memorable One
Wed, 16 Sep 2020 21:48:16 GMT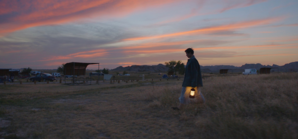 We weren't planning on watching Nomadland as a family. The film, arguably the most talked-about of the 2020 Toronto International Film Festival, was available to watch beginning Friday evening at 8pm. This was a big one – a likely Oscar contender in multiple categories, and I was going to treat it as if it was a premiere, arriving on time and starting the film as soon as it was available. But then life happened. My son stumbled into the living room bored and looking to watch...