Next 3 Unexpected Fright Films: 'Gretel & Hansel,' 'Fantasy Island,' 'The Invisible Man'
Mon, 27 Jan 2020 16:00:00 GMT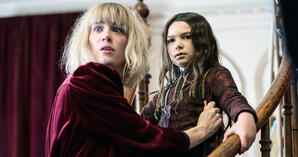 In The Turning, new nanny Kate (Mackenzie Davis) arrives at a beautiful mansion to care for Miles (Finn Wolfhard) and Flora (Brooklynn Prince), who have recently lost their parents. The gloomy mansion appears to reflect the mood of the children, yet Kate soon realizes that something more sinister is afoot. What that is, exactly, may prove to be her undoing. Directed by Flora Sigismondi, The Turning twists and turns away from its source material, Henry James' classic novella, to provide...
The Week in Movie Trailers: Steve Carell in Jon Stewart's 'Irresistible,' Liam Neeson in 'Ordinary Love' and More
Fri, 24 Jan 2020 23:16:49 GMT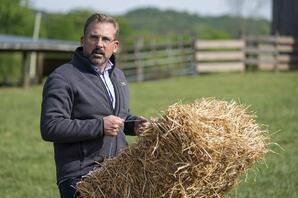 MUST-WATCH TRAILERS Irresistible proves impossible to ignore: Jon Stewart finds familiar ground with his latest directorial effort, Irresistible, a political comedy starring his old Daily Show colleague Steve Carell. Focus Features just released the first trailer for the movie, which opens on May 29. Watch the spot, which also features rising star Mackenzie Davis, below. Ordinary Love looks extraordinary: Liam Neeson takes a break from action for a heartfelt story of a...
The Week in Movie News: 'Captain Marvel 2' Coming in 2022, Live-Action 'Bambi' in the Works and More
Fri, 24 Jan 2020 22:38:15 GMT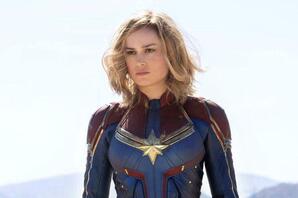 Need a quick recap of the past week in movie news? Here are the highlights: Captain Marvel sequel confirmed: Marvel is aiming to release Captain Marvel 2 in two years, according to The Hollywood Reporter, and this time the story will be set in the present. The sequel will be written by Megan McDonnell (Marvel's WandaVision), and the studio is looking for a woman director to fly solo at the helm, replacing the duo of Anna Boden and Ryan Fleck. Black Panther 2 is also due in...
Know Before You Go: Sonic the Hedgehog
Fri, 24 Jan 2020 17:00:00 GMT

A visitor from another planet, Sonic the Hedgehog endeavors to live his best life on Earth, while keeping his special, speedy powers secret. When his presence is revealed, however, he must emerge from hiding and protect his power and the citizens of Earth from a dastardly villain. Who, exactly, is Sonic, where does he come from, and why must he protect the planet? Here's everything you need to know before you go see Sonic the Hedgehog in theaters. Where did Sonic the Hedgehog...
Watch Exclusive 'Sonic the Hedgehog' Clip: Are You Going to Help Me?
Fri, 24 Jan 2020 17:00:00 GMT

A friendly creature from outer space, Sonic the Hedgehog can run faster than the speed of sound and is dedicated to protecting everyone in the universe from anything evil. After local lawman Tom Wachowski (James Marsden) discovers Sonic's hiding place, they must team up to protect Sonic's speedy secret power from a twisted scientist (Jim Carrey) who is bent on dominating the world. The true beginning of their partnership is captured in our exclusive clip, set on an isolated highway...
2020 Sundance Film Festival Preview: The Films Everyone Will Be Buzzing About
Thu, 23 Jan 2020 18:58:07 GMT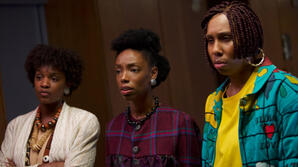 Many of the year's most talked-about films premiere in the mountains of Utah in late January at the Sundance Film Festival. The festival is also a fantastic place for discovering new voices and emerging storytellers, as well as catching up with those who made a huge impact at the festival previously. Some of the films we're anticipating most this year are from filmmakers whose debut features premiered at Sundance, and they are now returning with something brand new. If...
Know Before You Go: 'Birds of Prey (And the Fabulous Emancipation of One Harley Quinn)'
Tue, 21 Jan 2020 19:21:11 GMT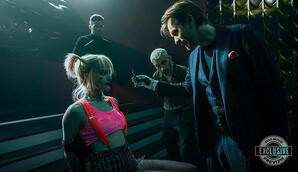 She's still handy with a bat. The flamboyant and wickedly funny Harley Quinn (Margot Robbie) stood out in Suicide Squad as a smart, strong and sassy woman who always did whatever she felt was best for herself and others in any particular moment. Now free from a confining relationship, Harley instinctively takes action in Birds of Prey when she becomes aware that an infamous crime lord is targeting a naive young girl, teaming up with an unlikely trio of women who are equally determined to...
'The Gentlemen' Exclusive Clip: Matthew McConaughey and Henry Golding Square Off
Tue, 21 Jan 2020 17:00:00 GMT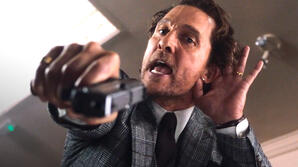 Matthew McConaughey stars as Mickey Pearson, the boss of a highly-organized and very profitable criminal organization, in The Gentlemen. When Mickey decides it's time to cash out, his competitors and cohorts sense an opportunity to take over his business, which leads to mayhem aplenty in the crackling action-adventure, filled with shady business and witty characters. In our exclusive clip, we get a peek at how Mickey rules his empire. Having heard that the drug lord may be ready to sell...
The Week in Movie Trailers: Marvel's 'Black Widow,' 'Morbius,' 'The Lovebirds' and More
Fri, 17 Jan 2020 22:35:50 GMT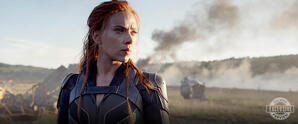 MUST-WATCH TRAILERS Black Widow confronts an Avenger's past: Marvel Studios released a "special look" at Black Widow, the first entry of the MCU's Phase Four, and it qualifies as a new trailer for the upcoming action blockbuster. See newly Oscar-nominated stars Scarlett Johansson and Florence Pugh in the spot below and catch it in theaters on May 1. Morbius introduces Marvel's bat-man: Another Marvel movie, which may or may not be...