QUIZ: What Would Be Your Job in Star Wars?
Thu, 21 Nov 2019 22:00:00 GMT QUIZ: Could You Learn How to Use the Force?
Thu, 21 Nov 2019 22:00:00 GMT QUIZ: What New Order Vehicle Should You Pilot?
Thu, 21 Nov 2019 22:00:00 GMT Could You Survive as Kylo Ren's Underling?
Thu, 21 Nov 2019 22:00:00 GMT QUIZ: Could Luke Train You to Be a Jedi?
Thu, 21 Nov 2019 22:00:00 GMT Watch Exclusive 'Queen & Slim' Clip: You Owe Me
Wed, 20 Nov 2019 18:00:00 GMT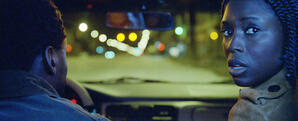 A young couple becomes embroiled in controversy that stretches across the nation in the timely suspense picture Queen & Slim. Academy Award nominee Daniel Kaluuya (Get Out) and Jodie Turner-Smith star as the titular characters, two people who are still discovering each other romantically when an unexpected encounter with law enforcement officers turns deadly, forcing them to go on the run as they desperately fight to stay alive. Queen (Jodie Turner-Smith) and Slim (Daniel Kaluuya) find...
Watch: Behind the Scenes of 'Frozen 2' | Beyond Arendelle
Tue, 19 Nov 2019 22:00:00 GMT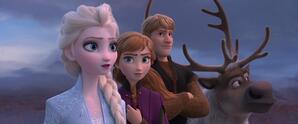 In the time that has passed since Frozen became a worldwide phenomenon, devoted fans of Elsa, Anna, Kristoff, Olaf and Sven have wondered: what happens next? In the epic adventure Frozen 2, our beloved friends undertake a dangerous journey in search of answers to a major threat that has arisen in the kingdom of Arendelle. Along the way, they encounter new characters, uncover surprising mysteries and face perilous challenges that imperil Arendelle's future. In a new video, returning cast...
Chill Out With These 'Frozen II' Activity Sheets
Mon, 18 Nov 2019 18:00:00 GMT
A warm-hearted family embarks on an exciting adventure in Disney's Frozen II. With her kingdom now under threat, Elsa seeks to discover why she was born with magical powers and how to use them to save her people. She undertakes a dangerous journey to find out the answers, joined by the brave Anna, Kristoff, Olaf and Sven. Young people of all ages can safely enjoy a thrilling adventure of their own at home, courtesy of a series of activity sheets that have been released in celebration of...
Next 3 Best Actress Awards Contenders: 'Seberg,' 'Bombshell,' 'Little Women'
Mon, 18 Nov 2019 16:00:00 GMT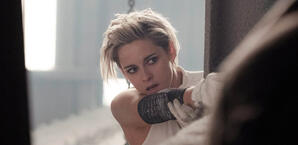 Kristen Stewart, Naomi Scott and Ella Balinska star in Charlie's Angels, a fresh adventure that spans the globe in search of answers. Directed and written by costar Elizabeth Banks, the lighthearted movie mixes action, comedy, drama, mystery and suspense as the women investigate a perplexing case that may imperil the future of the world. As experienced secret agent Sabina Wilson, Kristen Stewart displays a keen sense of humor and confidently handles the multitude of action scenes. With...