The Week in Movie News: 'Ghostbusters 2020' Confirms Original Stars, Michael Fassbender Joins Taika Waititi Movie and More
Fri, 20 Sep 2019 22:17:52 GMT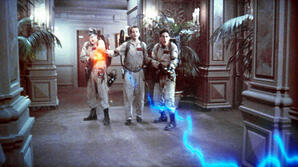 Need a quick recap of the past week in movie news? Here are the highlights: BIG NEWS Original Ghostbusters confirmed for next movie: It's not a huge surprise, but original Ghostbusters star and co-creator Dan Aykroyd confirmed he will appear in the upcoming sequel, Ghostbusters 2020. Slashfilm rounded up that info along with news that fellow original Ghostbuster Ernie Hudson is also returning for the movie. But Bill Murray is unlikely to be reprising his role....
Watch Exclusive 'Downton Abbey' Video: While There's Blood In Your Veins
Fri, 20 Sep 2019 17:00:00 GMT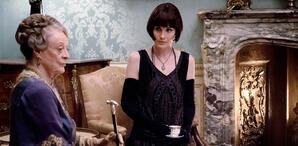 Set in and around a gorgeous, historic British estate in the early 20th century, the small-screen Downton Abbey series won legions of fans principally because of the people who lived and worked there, whether they were members of the privileged Crawley family or the dedicated servants who attended to their needs. The lavish big-screen adaptation Downton Abbey continues a fine tradition of storytelling, balancing the needs of the many and the needs of the few as the King and Queen of England pay...
Today in Movie Culture: Spotlight on the Best 'Downton Abbey' Character, 'Rambo' Franchise Recap and More
Thu, 19 Sep 2019 22:53:11 GMT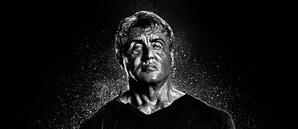 Here are a bunch of little bites to satisfy your hunger for movie culture: Character in Close Up The Downton Abbey movie is in theaters this weekend, giving fans more time with everyone's favorite character: the Dowager Countess. This video from The Take focuses on Maggie Smith's iconic character from the PBS series and new spinoff feature and her relationships with the past and the future: Movie Franchise Recap of the Day Rambo: Last...
Interview: James Gray on Sending Brad Pitt to Space in 'Ad Astra'
Wed, 18 Sep 2019 17:16:59 GMT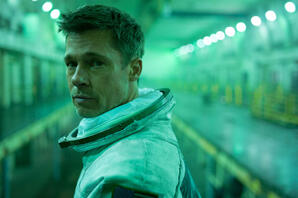 Note: This interview contains minor spoilers for the film — continue at your own risk, or read on with fresh eyes after seeing the movie for yourself! James Gray brings family into every genre piece, whether it's his early crime films (We Own the Night, The Yards, Little Odessa), a love triangle (Two Lovers), or his two recent period films (The Immigrant, Lost City of Z). And I'm not talking the Fast & Furious sense of "family" being a word to...
Today in Movie Culture: 'Downton Abbey' Recap, the Real Science Behind 'Ad Astra' and More
Mon, 16 Sep 2019 21:57:57 GMT
Here are a bunch of little bites to satisfy your hunger for movie culture: Franchise Recap of the Day The Downton Abbey movie arrives in theaters this weekend, and whether you've never seen the PBS TV series or you've forgotten what happened since it went off the air, you're going to need a refresher on the story before you go. Fortunately, Focus Features has created this recap video to explain or remind you: Movie Science of the Day...
Next 3 Strong Female-Driven Films: 'Downton Abbey,' 'Maleficent: Mistress of Evil,' 'Harriet'
Mon, 16 Sep 2019 17:11:05 GMT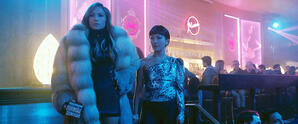 Riding a wave of positive reviews and critical acclaim for stars Constance Wu and Jennifer Lopez, Hustlers scored a major victory at the box office over the weekend. Audiences responded well to the real-life tale of clever female strip-club employees who decide to team up against their well-heeled male Wall Street clients. The success of the female-empowerment drama, directed by Lorene Scafaria, showed once again that audiences are hungry for more such stories. Here are three more strong...
Sylvester Stallone Teaming with Robert Rodriguez on 'Cobra' Reboot; Is 'Tango & Cash' Next?
Mon, 16 Sep 2019 17:04:21 GMT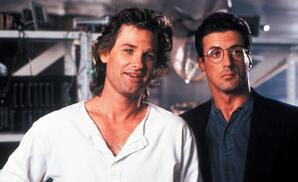 Sylvester Stallone knows what his fans want, and if they want him to bring back more of his most memorable characters… well, heck, he's open to just about anything. More Rocky? Sure. More Rambo? Yup, there's another Rambo film out this weekend! When you get beyond his Rocky and Rambo sequels, though, that's when it gets interesting. Fandango correspondent Nikki Novak recently sat down with Stallone to chat all things Rambo: Last Blood (in theaters September 20; get...
2019 Toronto Film Festival: The Biggest and Most Exciting Awards Contenders
Sun, 15 Sep 2019 17:05:53 GMT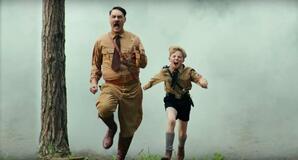 The 2019 Toronto International Film Festival has always been a terrific precursor to awards season, with many of the year's biggest Oscar contenders screening in the Canadian city before arriving in theaters. This year was no different; the festival slate was packed with the kinds of stories, performances and filmmaking sure to be among the very best of what hits theaters in 2019. From darkly unique comic book origin stories to immensely visceral racecar dramas to overwhelmingly beautiful...
Today in Movie Culture: How Jennifer Lopez Trained for 'Hustlers,' 'The Goldfinch' Director Commentary and More
Fri, 13 Sep 2019 22:03:39 GMT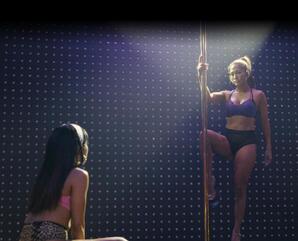 Here are a bunch of little bites to satisfy your hunger for movie culture: Character Coach of the Day How did Jennifer Lopez learn all the pole dancing moves she displays in the new movie Hustlers? With help from Cirque du Soleil dancer Johanna Sapakie, Lopez became a master of the craft. Sapaki is the subject of this Insider video featuring footage of their work together: Director Commentary of the Day John Crowley's The Goldfinch, based on the...